21 Must-Have Unique Back-to-School Accessories: A Guide to Cool and Unusual School Gear for 2023!
The back-to-school season is upon us, and it's time to start thinking about how to stand out from the crowd and express your unique personality! Whether you're a student, parent, or simply looking for the perfect gift, our curated list of 20 must-have unique back-to-school accessories for 2023 will spark your imagination. From scented pencils to lightsaber umbrellas, we've gathered an array of cool, unusual, and downright awesome items that will not only enhance your daily school routine but also add a touch of individuality and creativity. Dive into this guide and discover the perfect accessories to make this school year the most exciting one yet!
Study Desk Lamp with USB Charging Port & More - Illuminate Your Success!
Upgrade your study experience with the Wanjiaone multifunctional study desk lamp. Equipped with a USB charging port, screen calendar, color night light, dimmable LED table lamp, pen holder, clock, and a 10W reading light, this all-in-one lamp is designed for students who thrive on efficiency and style. Whether it's late-night reading or early morning studying, this lamp offers adjustable brightness to suit your needs. A cool, unique, and practical back-to-school accessory, it's the perfect addition to any student's workspace. Shop Now and Stand Out!
Bento Lunch Box - Leak-Proof & Temperature-Smart
Pack the perfect lunch with this innovative 3-compartment bento box, offering two temperature zones for hot and cold food. Leak-proof and stylish, it's an essential back-to-school accessory and a unique gift idea for busy students seeking cool and efficient meal solutions.
Scented Colored "Smencils" 10-Pack - A Sensory Delight!
Unleash your creativity with these unique, scented colored pencils by Scentco. The 10 vibrant hues and tantalizing aromas make schoolwork a sensory experience, providing a cool and unusual twist to back-to-school accessories. Perfect as unique gifts for art-loving students!

Wreck This Journal: Ignite Your Creativity!
Embrace the unusual with this cool back-to-school journal designed to unleash creativity. With interactive prompts to wreck, alter, and create, it's not just a notebook but an exciting adventure for those who dare to think differently. A unique gift for aspiring writers!
MIRA Lunch Food Jar - Stylish & Insulated Thermos
Keep your meals fresh and delicious with this sleek, vacuum-insulated stainless steel lunch thermos. Its 13.5 oz size is perfect for packing hot or cold food for school, making it a cool and practical back-to-school accessory. Elegant in rose pink, it's a unique gift for any student!


Guitar Case Backpack - Rock Your School Style!
Strut down the school corridors with this unique guitar case backpack. This one-size-fits-all black and white design is a cool and unusual accessory that screams style, making it an excellent back-to-school item or gift for boys and girls with a musical edge.

Minecraft Creeper 5-Piece Backpack Set - Gamer's Ultimate School Gear
Level up your back-to-school shopping with this cool and unique Minecraft-themed set. Includes a backpack, lunch box, water bottle, ice pack, and squishy creeper. Ideal for young gamers, this set is a unique gift that brings the virtual world to the classroom.

LEGO Limited Edition Notebook - Build Your Ideas!
Unite your love for writing and building with this unique, LEGO-themed Moleskine notebook. With a hard cover and ruled pages, it's a cool back-to-school accessory for fans of LEGO and innovative thinking. Creativity knows no bounds with this special edition notebook!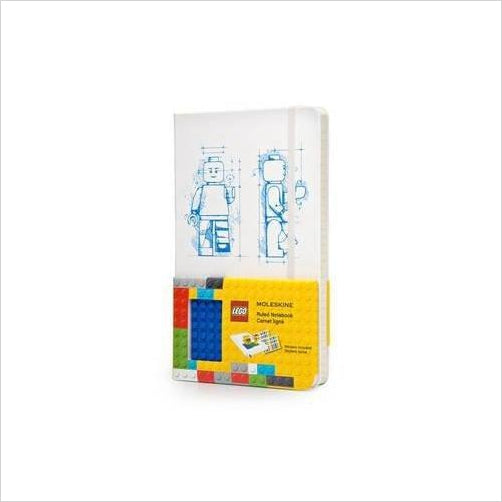 School Smart Paper Edger Scissors Set (12 Assorted Colors) - Cut with Flair!
Transform your craft projects with these unique Paper Edger Scissors. This 12-piece set with oak stand offers different cutting designs, making it a fun and creative back-to-school accessory. Perfect for art enthusiasts looking for cool and unusual tools.

Crayola Inspiration Art Case (140 Pieces) - Unleash Your Inner Artist!
Explore endless creativity with this comprehensive 140-piece art set from Crayola. Whether drawing, coloring, or painting, this cool back-to-school art case offers a world of artistic possibilities. A unique gift for budding artists of all ages!

Gaming Light Up Water Bottle - Quench the Gamer's Thirst!
Stay hydrated in style with this unique water bottle, complete with headphone design and 3D light-up feature. Offering 7 different color lights and a leak-proof flip-top lid, this 14 oz bottle is a cool back-to-school gift for gamers and tech-savvy students.

Hemingway Pencil Cup - A Literary Touch to Your Desk!
Add a classic literary flair to your study space with this unique Hemingway-themed pencil cup. Perfect for book lovers and aspiring writers, this elegant holder is an unusual and thoughtful back-to-school accessory that stands out on any desk.

Funny Pens - Write with a Twist!
Discover an exciting assortment of interesting pens with this Littfun collection. From quirky designs to unusual shapes, these pens add a cool and creative touch to your back-to-school stationery. Ideal as unique gifts or simply to brighten up your writing tasks!

LCD Writing Tablet (8.5-inch) - One-Button Erase Drawing Board
Embrace a paperless future with this sleek and cool 8.5-inch LCD writing tablet. Perfect for digital drawing, writing notes, or brainstorming, it's a unique back-to-school accessory that's eco-friendly and versatile. One-button erase makes creativity endless!

Fidget Pencil Toppers - Fun Meets Functionality!
Fidget while you jot with these cool pencil toppers, designed to engage and entertain restless minds. This set of 48 offers endless fun and is a unique addition to back-to-school supplies. A great gift for students who like to think and fidget simultaneously!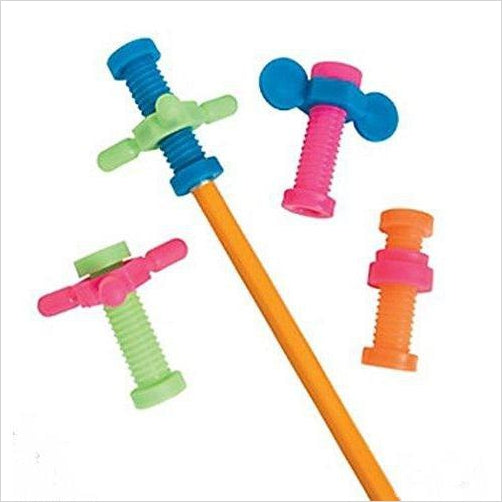 Diamond Pens - Glitz and Glamour for Your Writing!
Write with elegance using these beautiful diamond ballpoint pens, complete with bonus refills and black velvet bags. A cool and classy addition to your back-to-school collection, these bling metal pens are the perfect unique gifts for women, co-workers, and girls.
LED Umbrella Lightsaber - Rainy Days Just Got Cooler!
Make a statement with this unique LED umbrella, designed to look like a lightsaber with 7 color-changing options. Featuring a built-in torch at the bottom, this back-to-school accessory adds a cool, sci-fi touch to those gloomy, rainy days. It's the perfect unusual gift for Star Wars fans!
Pen Flower Bouquet (12 Packs) - Blossom in Your Writing!
Infuse a touch of nature into your writing with these unique plum blossom-shaped gel ink pens. Offering a smooth writing experience, these cool black pens are perfect for students and office use. A back-to-school item that brings elegance to every note!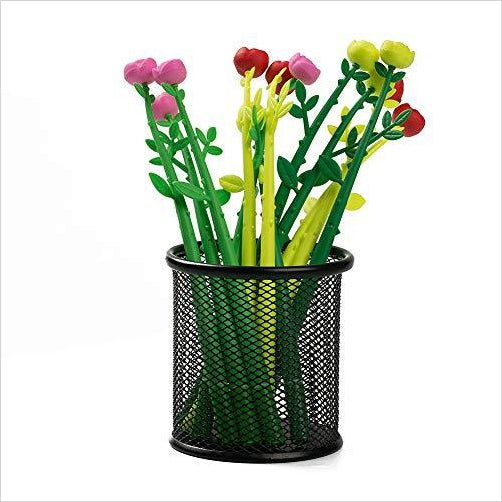 Crayola Silly Scents - Washable Scented Markers
Experience art through your nose with these 12 uniquely scented markers from Crayola. Perfect for coloring and creative expression, these washable markers make a fun and unusual back-to-school addition. Let your artwork come to life with delightful fragrances!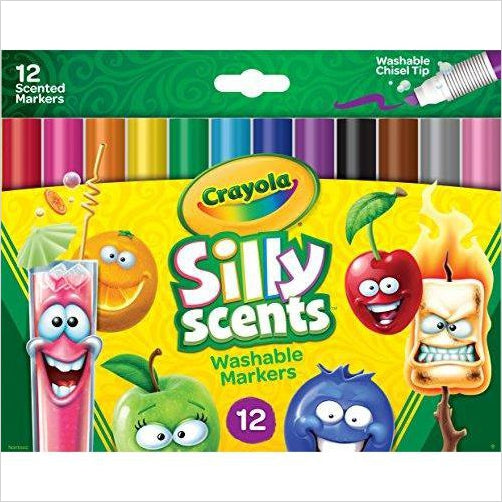 Pencil Broom - Sweep Your Mistakes Away!
Erase with flair using this cool pencil with a broom-shaped eraser. A unique back-to-school accessory, it combines practicality with whimsical design, making it an eye-catching addition to your pencil case. A delightful gift for students with a sense of humor!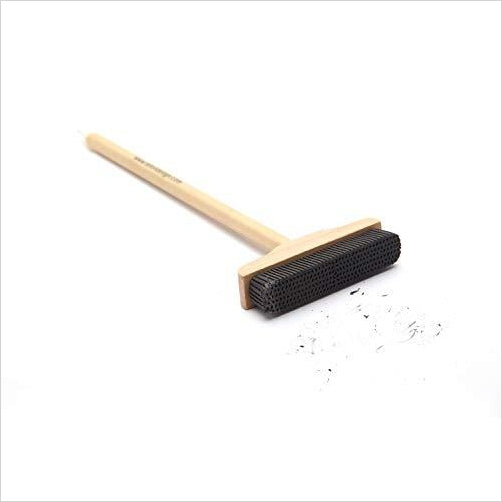 Nunchuck Pens - Write Like a Ninja!
Unleash your inner ninja with these unique nunchuck-shaped pens by Kikkerland. Offering a creative twist to ordinary writing tools, these pens are a cool and unusual back-to-school accessory that adds fun and excitement to your note-taking experience.
Have a great school year :)
With Love