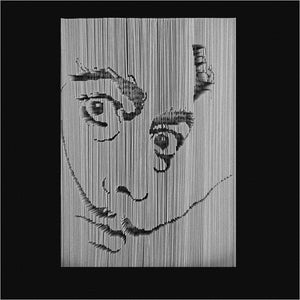 Item details
Materials
Papier, livre, feuille, ciseaux, règle, patron, modèle, tuto, pliage, découpage, bibliothèque, carton, encre
Dimensions
Height: 20.5 Centimeters; Depth: 12 Centimeters
As a picture book contemplates now by far! He finds a new life, it becomes object of decoration, collectible art object!

Folded & cut book is an original gift surprise for any occasion.
A gift handmade in France, unique, which enhances the recycling of books.

Support: recycled book
Technique: folding cutting
Pattern: Dali
Author: Gilbert case
Title: But I love you
Number of pages: 380 pages
Dimensions: book 20.5 cm height x depth 12 cm
Color: Blue
Weight: 385 g

You can do yourself a folded book cut a pattern and manual (English and french) available in the "Patterns" section.