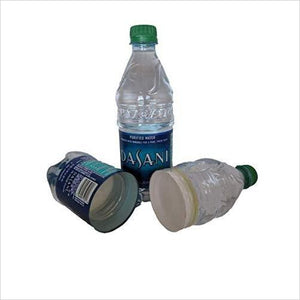 Details: This is one of the most realistic diversion safes ever invented. Most burglars spend less than six minutes inside a victims home and only have time to check the most obvious places for valuables. This unique safe allows you to hide valuables inside a comm
Features:
Hidden Safe
Hidden Bottle Safe
Hide Your Valuables In Plain Sight!
Hiding valuables in diversion safes make perfect sense.
Each is indistinguishable from the genuine product and is even weighted to feel full.
Brand: StreetWise
Publisher: Streetwise Security Products
UPC: 004900029734
EAN: 0049000297348
Package Dimensions: 8.3 x 2.9 x 2.7 inches