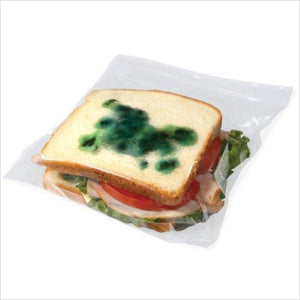 Details: Keep your sandwich safe with the Moldy Sandwich bags. Sandwich bag has large moldy appearance and looks like it has been in the refrigerator longer then it has. Your lunch will surely get a second look before someone grabs it. Comes in a pack of 20.
Features:
Enter your model number
Above to make sure this fits
Theft deterrent sandwich bags
20 sandwich bags
Zip lock to close
BigMouth is the creative force behind an exclusive line of novelty items. Their specialty is an assortment of humorous products targeting practical jokers of all ages.
Brand: BigMouth Inc
Color: Green
Publisher: Outrageous Ventures, Inc
UPC: 718856153671
EAN: 0718856153671
Package Dimensions: 7.8 x 5.5 x 0.6 inches