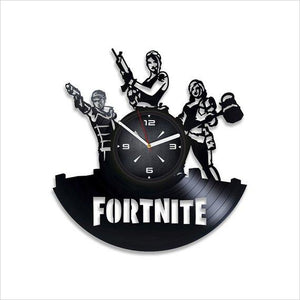 Hello dear! I'm glad you are here =) You want to find an unique gift for your loved ones? You are on good way! Vinyl record clock is a great gift for any occasion! Check out all my listings and you will find a lot of special gifts!
Clock info:
- size 12' (30cm) in diameter 
- Silent quartz movement
- Material - vintage vinyl record
- Clock face is printed sticker
BEST GIFT FOR ANY OCCASION – gift for the New Year, Christmas, Valentine's Day, birthday, anniversary for your girlfriend, boyfriend, friend, relative. The variety of our clocks designs will allow you to choose the right present for the right person, taking their tastes, preferences, hobbies and lifestyle into consideration. Imagine how happy your friend or loved one will be to receive such an original clock
ORIGINAL INTERIOR DETAIL – is a wonderful piece of decoration in the living room, bedroom, kitchen, playroom, children's room.
IMPROVE YOUR HOME'S LOOK - Imagine your Friend's Faces when they will see Vinyl Art in your House. Make Your Room Modern with the Exclusive Decor. Vivid color combined with vintage vinyl record is something no one is expecting to see on your wall!